The Holy Spirimeter, a Review (Part 3 of 6)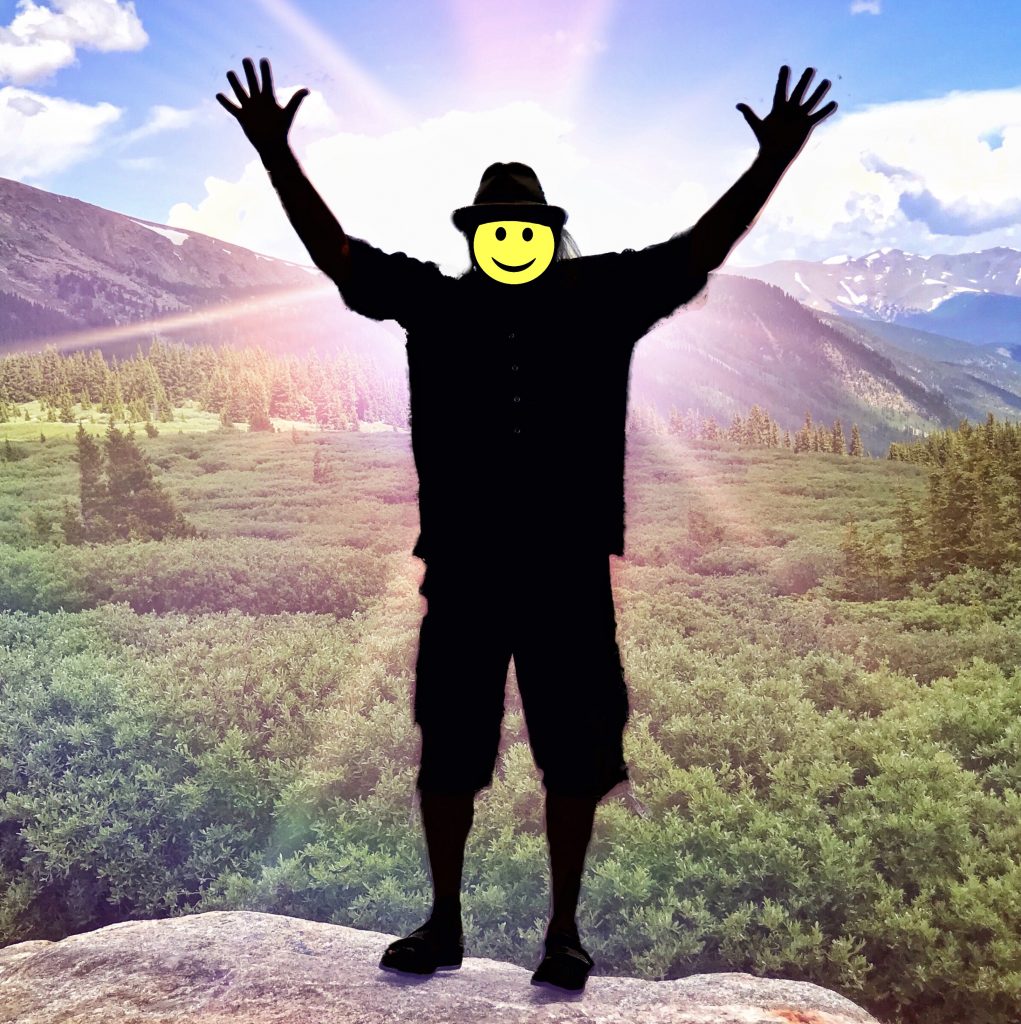 Here we are again, my friend. This is Part 3 of our in-depth review of the Holy Spirimeter. If you missed it, you can read Part 1 and Part 2, which may help this installment make a bit more sense. I'm hopeful you are finding some value. Now to Part 3 …
Key Ingredients for a Healthy Spiritual Life
Surprisingly to many, according to the Holy Spirimeter's companion Book the Creator has only three broad expectations when it comes to having a healthy spiritual life.
To accept the Creator's offer, which will be explained below
To learn to love and trust the Creator (discussed in detail in Part 4)
To learn to love and serve others (Part 5)

The First and foremost requirement for healthy spiritual life is a humble heart that understands and accepts there is a Creator and that his justice requires a fatal penalty for our many rebellions against him (which every human commits, according to the Book). In perfect alignment with his justice however, his outrageous love makes amends for those same rebellions, through his Son's payment of our fatal sentence. All we must do is accept his offer.
This is a good place to pause and mention the practical details for acquiring the Holy Spirimeter. Per the website, the Holy Spirimeter costs $7,777.77 for the device, the Book and lifetime access to the app. And while that is obviously a very high cost, much more than similar devices, the companion Book says there is a simple way to significantly reduce that cost to zero.
If you decide to join the Upgrade program to gain access to all the benefits, the full cost will be completely and immediately refunded to you, and it is guaranteed there will be no further costs, ever. To upgrade, you must genuinely accept the 'First and Foremost' requirement above (according to the Book, the Holy Spirimeter will know if you are being sincere).
Of course many will choose to not join the Upgrade program at this time, in which case the Holy Spirimeter, if you decide to continue to wear it, will occasionally (and gently) remind you to reconsider your decision. But the Book promises there will be no pressure, simply an occasional recommendation and reminder. The choice is always and only yours to make.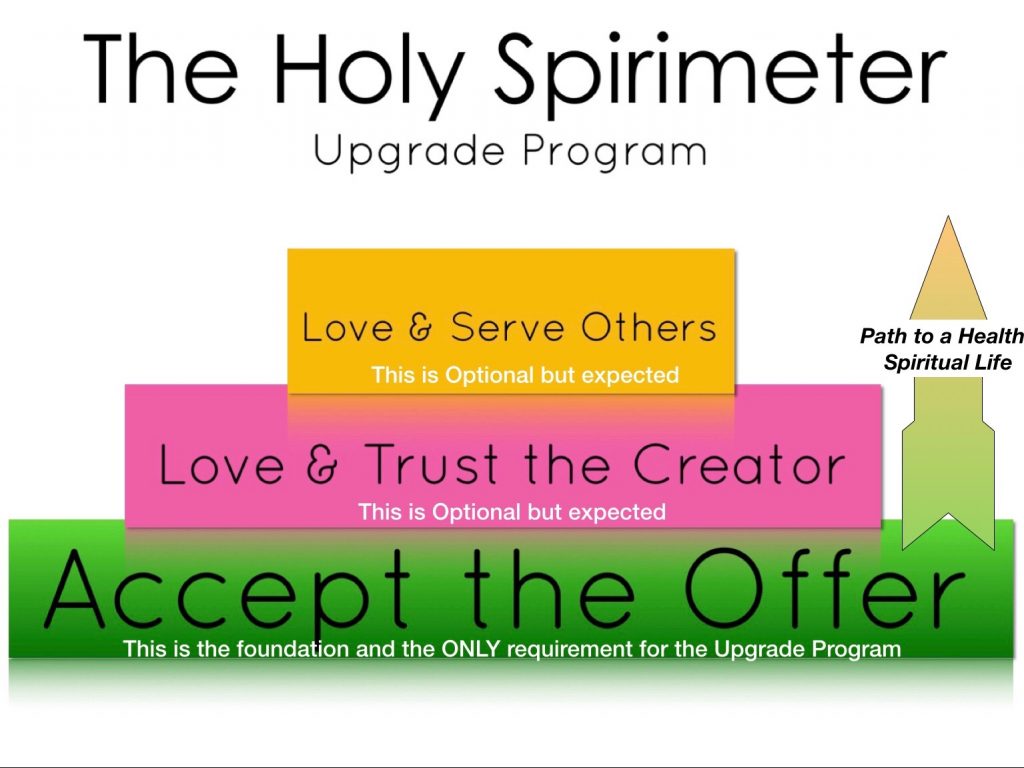 As we mentioned above there are only two additional expectations. Related to each of those the Holy Spirimeter and the companion Book provide very personal advice and recommendations to each person based on their greatest and most urgent needs to achieve and maintain a healthy spiritual life.
These recommendations are delivered directly to the Holy Spirimeter app on your phone, exactly when it will be most helpful. All of this is in alignment with a master life plan designed specifically for each individual (which is quite amazing, I must say).
It's important to note here that the Second and Third Expectations are for those who upgrade but are not at all required to qualify for the Upgrade Program. They are expectations only for those who have already upgraded and which, strangely enough (the Book says), Upgraders will begin to feel drawn to do the longer you wear The Holy Spirimeter, after upgrading.
---
The Second and Third Expectations will be discussed in the next two parts of this in depth review of the Holy Spirimeter. I hope and trust you will come back for more. Until then, I urge you to spend some time considering the Holy Spirimeter and the Upgrade program.

.