Then and Then and Then and Now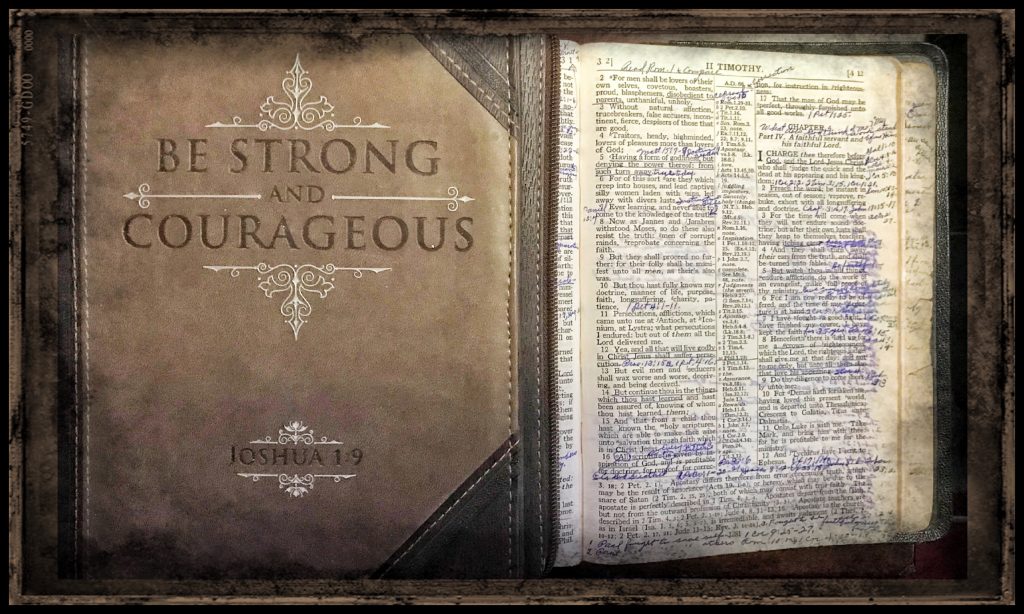 3000 years ago …
"Be strong, and let us show ourselves courageous for the sake of our people and for the cities of our God; and may the LORD do what is good in His sight." (1 Chronicles 19:13)

2000 years ago …
"I have fought the good fight, I have finished the course, I have kept the faith; in the future there is laid up for me the crown of righteousness, which the Lord, the righteous Judge, will award to me on that day; and not only to me, but also to all who have loved His appearing." (2 Timothy 4:7-8)

500 years ago …
"Unless I am convinced by the testimony of the Scriptures or by clear reason, … I am bound by the Scriptures I have quoted and my conscience is captive to the Word of God. I cannot and will not recant anything, since it is neither safe nor right to go against conscience. May God help me." Martin Luther.

15 years ago …
"The message that I preach here … hasn't changed. Circumstances have changed. Problems have changed, but deep inside man has not changed, and the gospel hasn't changed."
"A Legacy of Faith: Things I Learned from My Father" by Ruth Graham.

Do you ever feel like you're in this all by yourself? Does your heart ever faint, and you wonder and hope that your beliefs are correct? Be strong and show yourself courageous, friend. We are a part of a long line of people who have risked all for the tiny mustard seed of faith they find in their hearts.
Yes, keep going, brothers and sisters. Ask, seek, knock, pursue, share. For the sake of your family and anyone else who may hear, fight the good fight of faith. Stand for what you believe. Because Jesus Christ and his good news are the same yesterday and today and forever. (Hebrews 13:8).
Let us trust and follow our good God, and may he continue throughout the ages to do what is good in his sight.
.