Three Steps To A More Interesting Life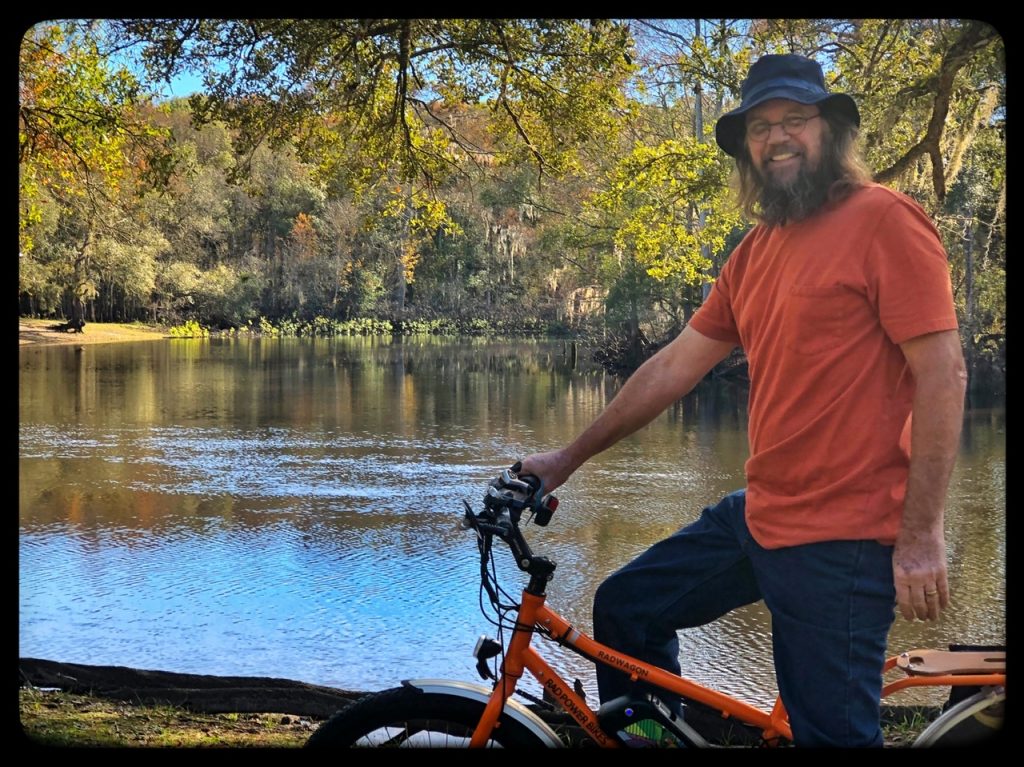 Recently I was intrigued by a small lake on the east side of the highway. It's not far from the RV park where we are suffering through our second snowless winter. I thought I could probably bike over to check it out, so consulting the digital maps and satellite views, I plotted a bike-worthy route and took off. As I made a few turns and the path became quiet I began to notice houses and corners that seemed familiar. When I finally rolled into the open grass alongside the river that feeds the lake, I remembered that I had explored here last year and had taken the very same route to get here.
Now, there are two disturbing things about that little story. First, I had completely forgotten that I had explored this trail last year. Let's just chalk that one up to a senior moment and move on, shall we? It's the second and perhaps less obvious element that I want to focus on. My thinking process this year was identical to last year. I saw an interesting destination, identified it on the map, decided to bike it, and plotted a route. All exactly as I had done a year before. Which makes me wonder.
Am I in a rut? Am I living this adventure-called-life unaware that I am limiting my experiences of life and God? There is so much of this amazing country that we have not yet seen. More importantly, there is so much more of the all-powerful, all-loving God who I want to know and be intimate friends with. But are my well-worn thinking patterns limiting the possibilities? After all, what we think about leads to our actions, what we do leads to habits, our habits become who we are, and who we are determines our life story and our eternal destiny. So thinking is important.
In last week's post we considered the adventure of serving others. But how do we do that? How can we make the necessary changes to take others on an adventure with us? We must think differently. The steps to do so are simple. Often the willingness to take them is not. Here then is the secret – our thoughts are shaped by who we spend time with, what we hear and read, and our experiences.
If I want to expand my ability to experience more of the beauty and wonder of our country then I need to spend time with people who have done so in different ways than I have. We can do this by intentionally meeting new and different-than-us people, and by reading or listening to what others have experienced. In addition, I need to intentionally pursue new experiences. You've no doubt heard the question, 'When is the last time you did something for the first time?' Fresh thinking is the fruit of new experiences.
Do you want to maximize the possibility of experiencing more of God and his wondrous creation? Expand your thinking through these three simple steps to a more interesting life:
Spend time with different people
Read or listen to different people
Walk along new paths, or as

Robert Frost said, take 'the one less travelled by'

.

Doing something new can be scary and sometimes intimidating. Doing the same things over and over again, never growing, never seeing a new reflection of the beauty of our God can be far worse. No matter who you are or what your accomplishments, there is more of God's wonder out there waiting for you.
It is the glory of God to conceal a matter;
to search out a matter is the glory of kings. (Proverbs 25:2)
This is the second of a series of thoughts on service. Click here to read the next.