Love Your Neighbor As Yourself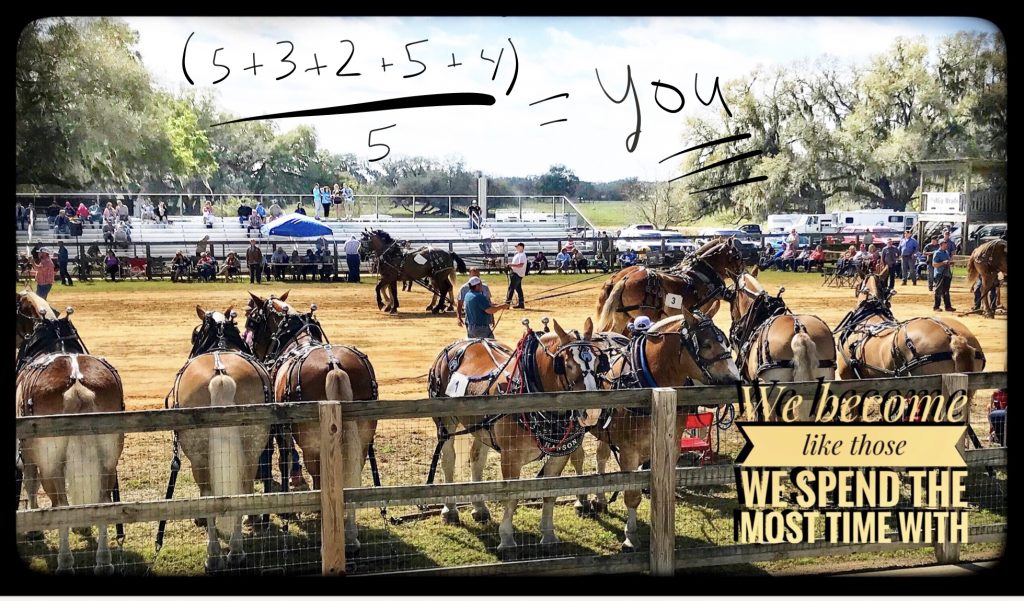 I've been thinking about service, the wonderfully downside-up idea that serving each other is, from the perspective of our Creator, the most revered and valued activity possible. (You can find the first note in this series here.) If we want to make changes to our lives in order to serve more, we have to begin to think differently. And to think differently we must intentionally bring new resources into our lives, specifically new people and experiences. This week I'd like to build upon that and dig a little deeper.
Jim Rohn, a personal growth coach who has been influential in my life said, "You are the average of the five people you spend the most time with." John Maxwell, another leadership guru under whose teachings I sat by way of his books and tapes said, "The difference between who you are today and who you will be in five years is the people you spend time with and the books you read."
I personally would say it this way:
The influences that most shape our lives into who we are becoming are the people we spend the most time with, the books we read, the things we watch on our large and small screens, and the music we listen to. We become what we most think about and we most think about the ideas we most frequently allow into our heads and hearts.
The people we spend the most time with.
Do not be deceived, bad company corrupts [useful habits]. From 1 Corinthians 15:33
He who walks with wise men will be wise, but the companion of fools will suffer harm. Proverbs 13:20
Now as they observed the confidence of Peter and John and understood that they were uneducated and untrained men, they were amazed, and began to recognize them as having been with Jesus. Acts 4:13
Jesus made it a priority to spend time with his Father. "In the early morning, while it was still dark, Jesus got up, left the house, and went away to a secluded place, and was praying there (Mark 1:35). But Jesus Himself would often slip away to the wilderness and pray (Luke 5:16).
The books we read.



"Visit many good books but live in the Bible." So said Charles Spurgeon, the famous preacher and theologian.
Make it a part of your daily routine to read the Bible and biographies of men and women you admire.
Guard your heart for from it the furthest borders of your life are established. From Proverbs 4:23
When I was young I was encouraged to daily read from Psalms, Proverbs and Acts. Psalms to develop love and worship of God; Proverbs for practical wisdom; Acts for motivation to serve.

The things we watch and listen to.

I have read that a picture can speak a thousand words and that music has a way of reaching down into our hearts in a profound way. I have noticed that both are true in my own life. That being the case, wouldn't we be wise to intentionally listen to and watch things that encourage characteristics that we would like to see in our own lives, rather than allowing ourselves to be moved in a direction we don't really want?
If you want to become a great basketball player, you get into the school with the best coach that you can, you befriend great players, you immerse yourself in the world of hoops. If you are an admired pianist who dreams of being the best ever, you don't surround yourself with other excellent pianists. No, you search desperately for a way to spend time with the best in the world. If you want to better love your neighbor as yourself, spend more time with Jesus and others who are already serving the way you long to.
If we desire to increase our capacity to recognize and seize opportunities to serve, the most valued activity we can do, we must first ask God to work in our lives, then intentionally influence the way we think by being careful about the people we spend time with, the books we read, the pictures we watch and the music we listen to.
We are the average of the five influences that we most allow into our lives. And while that obviously is not meant to be a precise statement, the principle is certainly sound.
Jesus called them together and said, "… Whoever wants to be a leader among you must be your servant, and whoever wants to be first among you must be the slave of everyone else."
.