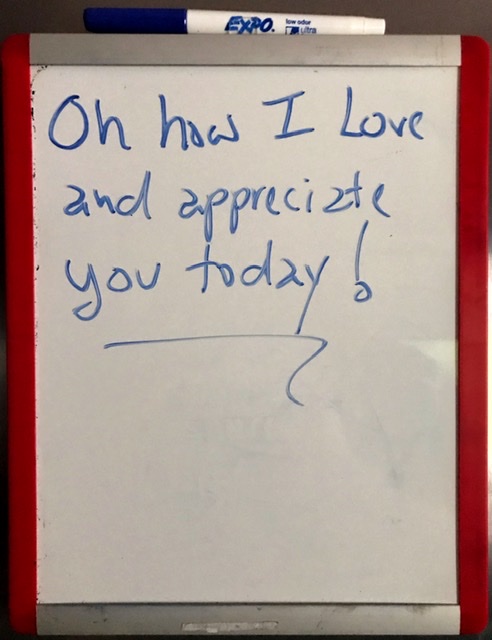 The faithful love of the Lord never ends!
His mercies never cease.
Great is his faithfulness;
his mercies begin afresh each morning.
I say to myself, "The Lord is my inheritance;
therefore, I will hope in him!"
(Lamentations 3:22-24)
I love my wife. And for reasons that will forever be a mystery to all of us, she loves me too. She often tells me she loves me. But because I am frequently less than I would like to be, I just as often doubt her. 'You can't mean that. How can you possibly love ME?' And she always smiles and says, 'Ah, but I do.' And so I am assured for a short while, until I do something stupid and begin again to question why she would ever love me.
But deep in my soul I know she really does. How do I know? Her actions, her life tells me so. She is still here. She is kind and giving, forgiving my stupidity and overlooking my weaknesses. She does nice things for me everyday, smiles at my jokes (usually), and appreciates and supports my efforts. I know Sandy loves me because her life tells me so every morning, every day.
And every morning our Lord does the same. When we sit with Him in the morning (or evening or afternoon) and read, listen and talk with Him, we very often hear Him say, 'Oh how I love you today, son. I can't wait till we are all together.' And sometimes we wonder, 'How can that be? Do you really love me?'
"…this is how God loved the world: He gave his one and only Son, so that everyone who believes in him will not perish but have eternal life." … "[Yes] God showed his great love for us by sending Christ to die for us while we were still sinners." (John 3:16, Rom 5:8)
As crazy as it sounds, I am loved today. And so are you, my friend.