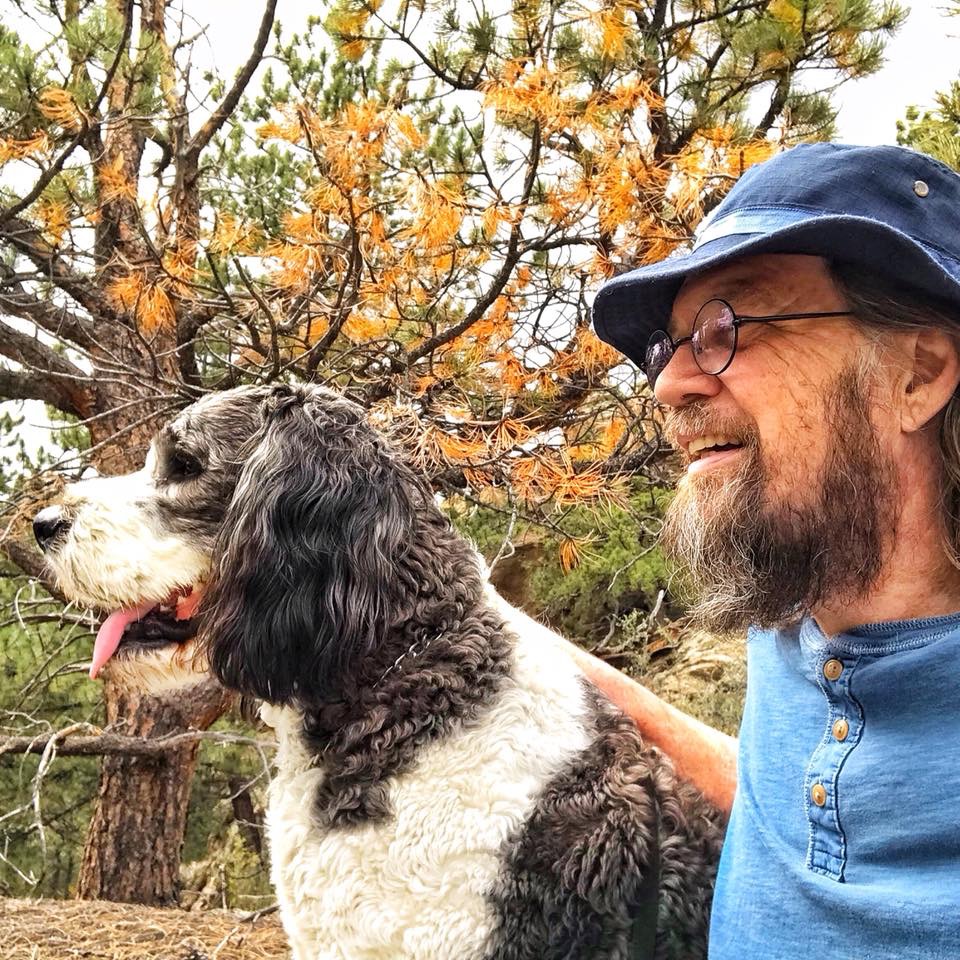 When Sandy and I decided to trade our life in suburbia for a full-time adventure on the road we wanted to take a large dog along with us. After some research we decided on and found a Saint Berdoodle puppy in Indiana. It turns out he is perfect for us. Large, smart, beautiful, relaxed, does not drool like a Bernard, big bark to scare away intruders, and as gentle as a lamb with us and our grandkids.
As we were taking him back home to Colorado we discussed names for our new friend. Sandy finally suggested Toby and that was it. I love the fact that the word Toby is derived from the Hebrew word 'Toviah', which translates to 'Good is Yahweh' (Yahweh is one of the Hebrew names for God). Now Toby often reminds me that the goodness of God is here with us.
One of the side benefits of the RV life and of having a dog is that both require getting out of my favorite chair and doing some work. I enjoy sitting and thinking and reading so having something that requires me to get up is a good thing for me. I MUST take Toby out for a walk and that is a GOOD thing for me.
This morning as I continued reading in Acts 20 I stopped and thought about verse 35, "In everything I showed you that by working hard in this manner you must help the weak and remember the words of the Lord Jesus, that He Himself said, 'It is more blessed to give than to receive.'"
These two side-by-side ideas caught my attention – "You must help the weak … it is more blessed to give than to receive."
You must do this, and you'll be happy you did.
It's like God is saying, "It is necessary, I expect you, to help those around you who are weaker than you are in some area of life. I command you to do this – it's your responsibility. And in so doing, you will discover one of the principles of life, that there is more joy in giving than there is in receiving."
Does that not beautifully display the Goodness of God? He is, in a manner of speaking, pushing us (commanding us) to do that which he knows will bring us joy.
I'm grateful that Toby often causes me to think about the goodness of God, even when he forces me to stand up and go for a healthy walk when I don't really feel like it.
I am far more grateful that God is my loving Father and Friend and that I can trust His goodness, even when he asks me to do something difficult.
God is always good, and good is God always! Oh that we might trust and obey him today!